The Okura Tokyo October 6-8
Aquaculture's Premier Conference
Connect. Collaborate. Commit.
Key Topics
Production Data & Analysis
International Trade
Consumer Education & Marketing
Environmental Responsibility
Animal Health & Welfare
Antibiotics & Antimicrobial Resistance
Social Responsibility
Climate Change
Smallholder Engagement
Investment
Innovation
Featured Buyers
Ahold Delhaize
Bon Appétit Management Company
Brakes Group
Direct Seafood
Gordon Food Service
Harvest Food Distributors
Hello Fresh
Hema Fresh
Publix
Red Lobster
Sam's Club
US Foods
Walmart
Why Attend GOAL?
The conference is a once-a-year opportunity to put day-to-day business aside to discuss shared responsibilities and goals in a pre-competitive environment — a trademark of GOAL since its inception in 2001. Listen to GAA's Steven Hedlund explain what makes GOAL stand apart from the competition.
Follow us to be first to see new videos
Join Us in Tokyo for GOAL 2020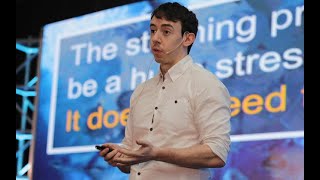 GOAL 2019 Highlights: Innovation Award Winner Ace Aquatec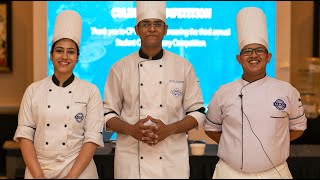 GOAL 2019 Highlights: Student Culinary Competition
GOAL 2019 Recap
Another edition of the GAA's GOAL conference is in the books! GOAL 2019 drew 475 attendees, up more than 25 percent from GOAL 2018. This year's conference, the 20th installment of GOAL and the 10th time that GOAL has been held in Asia, featured 60 speakers from 16 countries.
| Registration | Members | Non-Members |
| --- | --- | --- |
| Early (June 30) | $1,950 | $2,550 |
| Regular (July 1-Aug 31) | $2,550 | $3,150 |
| Late (Sept 1-Oct 1) | $3,150 | $3,750 |
Registration
Early (June 30)




$1,950

Regular (July 1-Aug 31)




$2,550

Late (Sept 1-Oct 1)




$3,150
Early (June 30)




$2,550

Regular (July 1-Aug 31)




$3,150

Late (Sept 1-Oct 1)




$3,750
Registration will open in Spring 2020
2019 Conference Program
The 2019 conference program featured 60 speakers from 16 countries providing insight on the trends shaping the future of responsible aquaculture production and sourcing. Topics included antibiotic use in aquaculture and antimicrobial resistance in humans; social responsibility; balancing responsible food production with the health of humans and the planet; improvements in shrimp production practices and disease management techniques; marketing; area management; capacity building and smallholder engagement; investment; and feed sustainability. And, for the 13th consecutive year, original data on global farmed shrimp production and global farmed finfish production, based on GAA's exclusive aquaculture production survey, was presented. Below is the 2019 conference program agenda. Check out a recap of the four-day event in the GAA blog or in the Global Aquaculture Advocate. Access PDFs of all GOAL 2019 presentations in the GAA member toolkit (GAA members only) or in the GOAL 2019 mobile application.
Global Aquaculture Innovation Award
For the second consecutive year, the winner of the seventh annual Global Aquaculture Innovation Award was selected by the GOAL audience. The three finalists were Mike Forbes of Ace Aquatec, Emily Glenn of Arbiom and Adriano Mallmann of Pegasus Science, who all presented at the conference. With just over half of the audience vote, Forbes was chosen as the winner for his Scottish company's in-water electric stunning device designed to slaughter fish more humanely. In 2012, GAA established the competition to recognize individuals and companies finding new solutions to the key challenges facing aquaculture. This year, a record 43 applications from 20 countries were submitted. Sponsored by Preferred Freezer Services.
Student Culinary Competition
In 2017, GAA established the Student Culinary Competition to provide student chefs with a life-changing experience while partnering with local culinary institutions to raise awareness of responsible aquaculture. In 2019, the three finalists were Kewal G. Chauhan, Siddhant Jaiswal and Manisha Yogesh, selected from a record 500 applicants from seven cities across India. Manisha Yogesh (pictured at left) was chosen as the winner for her entrée, Tilapia Poêlé with Crevette Arancini, Tossed Summer Vegetables, Cauliflower Saffron Puree and Wasabi De Spuma. Sponsored by Charoen Pokphand Foods.
Lifetime Achievement Award
GAA recognizes individuals who have made an enduring advancement in the field of aquaculture, admired for their integrity, leadership and commitment to responsible aquaculture. In 2019, GAA honored John Galiher, founder and CEO of cold-storage provider Preferred Freezer Services, and Brahmanandam Potru, founder and CEO of Indian shrimp producer Devi Seafoods Ltd. (Pictured at left is John Galiher with GAA President George Chamberlain.) Past recipients include I. Chiu Liao, Chingchai Lohawatanakul, Nguyen Dzung, Li Sifa, Ken Morrison, George Williams, Peder Jacobson, Bjorn Myrseth, Don Lightner, Bill Herzig and Wally Stevens. In 2018, the award was renamed the Wallace R. Stevens Lifetime Achievement Award in honor of GAA CEO Wally Stevens.
Access the Marketplace
The world's leading retail and foodservice seafood buyers are always well represented at GOAL. Buyers play a key role in influencing aquaculture production practices through their corporate social responsibility policies and associated sourcing specifications. Among the companies represented on stage and in the audience at GOAL 2019 were Ahold Delhaize, Bon Appétit Management Company, Brakes Group, Direct Seafoods, Disney, Gordon Food Service, Harvest Food Distributors, Hello Fresh, Hema Fresh, Mitsui & Co., Publix, Red Lobster, Sam's Club, Sysco, US Foods and Walmart.


Live Broadcast
For the first time in 2019, the GOAL program was broadcast live beyond the conference venue in Chennai, India. Dubbed "Farmers' Day," the event drew dozens of participants in four shrimp-farming hubs throughout India — Balasore, Puducherry, Surat and Vijayawada — as well as six other cities throughout Southeast Asia to watch the Day 1 program. Using the conference's mobile application, participants were able to take part in audience polling and audience Q&A. Sponsored by Avanti Feeds Ltd.
Leverage your relationship with GAA and bolster your visibility throughout the aquaculture community by sponsoring GOAL 2020 in Tokyo, Japan. Aligning with GAA is a statement about your long-term commitment to responsible aquaculture. Interested? Check out the GOAL 2020 sponsorship benefits, and contact GAA's Steven Hedlund. Act fast, as sponsorship packages are sold only once on a first-come, first-serve basis.
GOAL 2019 Presentations
Access PDFs of all GOAL 2019 presentations in the GAA member toolkit (GAA members only) or in the GOAL 2019 mobile application.
Get Access